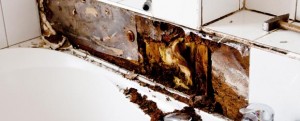 Are you located in the Milwaukee area and need a Mold Damage Restoration & Removal Company?
Call Marathon Property Restoration Now We're Ready and Standing By!
888-633-4495
When you have an emergency, Marathon professionals are on site right away.
We pride ourselves on our prompt response time and service guarantee.
Marathon Property Restoration are your go-to local experts in Mold Damage Restoration and Removal and repairs.
Marathon professionals are trained and certified to the highest standards in the industry.
– Water Removal
– Fire Damage Restoration
– Mold Mitigation and Remediation
– Biohazard Remediation
– Disaster Clean Up Services
When water is on the move, timing is critical!
24-hour Emergency Disaster Clean Up.
Call Us Now – We're ready and standing by!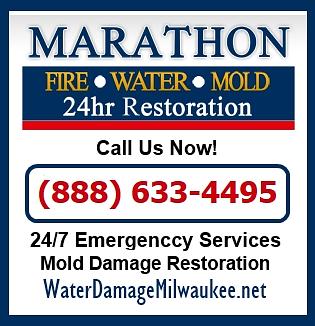 With over 30 years of experience in property mitigation and restoration, Marathon Property Restoration has earned our reputation as one of the best restoration companies in Wisconsin.
We do more than clean up after a property disaster.
In response to every emergency, we provide a combination of exceptional property mitigation services delivered with an equal degree of compassion.
We help rescue homes.
We put businesses back on their feet.
We help you get back to your life.
Trained and certified to the highest standards in the industry, Marathon professionals respond immediately – 24 hours a day, 7 days a week – to mitigate loss and meet every challenge with professionalism, reliability, compassion and respect.
Our recovery and restoration process is aimed at property and people.
Recognizing that water damage causes a devastating setback to families or businesses, we do whatever it takes to give you back that sense of security you're used to with minimal disruption.
We are a water damage repair company you can rely on to minimize the impact of flooding and water damage.
Marathon Property Restoration Experts offers the following services:
– Fire Damage Restoration
– Water Damage Restoration
– Flood Damage Restoration
– Mold Remediation
– Mold Inspector
– Mold Inspection And Testing
– Biohazard Cleanup
– Hoarding Cleanup
– Specialty Services
When you want the experienced experts at Marathon Property Restoration.
Call now for emergency service – every minute counts!
Don't wait … Call us now!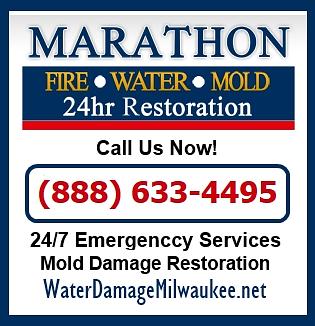 What cities and zip codes in and around Milwaukee, WI do we service?
Marathon Restoration Experts Provides local 24-Hour Disaster Emergency Response Services throughout the ENTIRE Milwaukee Area.
All property restoration companies require dedicated, hard-working, experienced crews.
We honor all of the amazingly talented men and women in our industry!
And we salute and thank you for visiting our website and taking the time to read this blog post!
As a courtesy and for fun and interest, we like to share various newsworthy items with our visitors that we hope you'll find useful and entertaining.
So please browse below and read through our selection of news articles, videos, and social buzz to get a look at other related news and topics surrounding our industry.
Enjoy and thanks again for visiting our site!
Mold Damage Restoration & Removal Company In The News:
Tips for removing and preventing mold and mildew – Columbia Daily Tribune
http://news.google.com Sun, 28 Feb 2016 06:07:19 GMT
Tips for removing and preventing mold and mildewColumbia Daily TribuneMissouri saw abundant rainfall in 2015. That's often good news for crops, but it can be bad news for homes. Even if your home escaped serious flood damage, moisture seeping into yo …
Moldy glass bricks; getting rid of grubs; garage addition – Arizona Daily Star
http://news.google.com Thu, 10 Mar 2016 01:02:38 GMT
Arizona Daily StarMoldy glass bricks; getting rid of grubs; garage additionArizona Daily StarA: If the mildew is indeed inside the block itself and not in the surrounding mortar, the block has likely lost its seal and would need to be removed and rep …
Flood tips from the National Flood Insurance Program – Bossier Press-Tribune Online
http://news.google.com Sat, 12 Mar 2016 00:52:10 GMT
Flood tips from the National Flood Insurance ProgramBossier Press-Tribune OnlineRemove wet items. Immediately remove wet carpeting, furniture, and bedding. Any item holding moisture can develop mold within 24 to 48 hours. Clean and disinfect everythi …
Mold Damage Restoration & Removal Company on Youtube:
Housecleaning Tips : How to Clean Black Mold
Black mold is dangerous to breathe, so if black mold is seen anywhere besides a bathtub, it's advisable to call professionals to clean it. Find out how to clean black mold with a toothbrush, baking soda and vinegar with help from a professional house cleaner in this free video on black mold and cleaning tips. Expert: Rachel Yatuzis Contact: www.greenkleeninc.com Bio: Rachel Yatuzis is a professional house cleaner in Nashville, Tenn., specializing in using everyday household items for cleaning purposes. Filmmaker: Tim Brown Series Description: Cleaning a house on a regular basis makes living in a home much easier. Save space in a closet by putting a pair of pants with a shirt on the same hanger and mores with help from a professional house cleaner in this free video series on coat hangers and home organization.
Home Inspection Training Class: "Tips on Performing a Mold Inspection"
You will learn tips on performing a certified mold inspection. We'll concentrate on the non-invasive, visual examination of the readily accessible and installed systems and components listed in the IAC2 Mold Inspection Standards of Practice. In most cases, if visible mold growth is present, sampling is unnecessary. This online class is live, free, and open to everyone. Classes available at www.nachi.org/webinar
http://CertifiedRestorationInc.com (619) 234-2500 Produced by http://JillAddison.com Today we're giving you tips on mold removal. It's always smart to take precautions to limit your exposure to mold and mold spores. Mold can cause health issues, and certain types, such as black mold, poses greater risks. Because of the potential health concerns in dealing with mold, we highly recommend calling a mold remediation expert. But if you do decide to tackle the problem yourself, here are some tips from the "EPA Guide on Mold and Moisture." Wear a respirator, gloves, and goggles when cleaning mold. HEPA vacuum any loose mold to lessen the number of spores stirred into the air during cleaning. Use a scrub brush with a solution of Borax and water with a ratio of one cup Borax to a gallon of water. Wipe up the extra moisture and particulates with a towel or rag. Make sure that you allow the surface enough time to fully dry. Absorbent or porous materials, such as ceiling tiles and carpet, may have to be thrown away if they become contaminated. Mold can grow on or in the empty spaces and crevices of porous materials, making it difficult or impossible for you to remove it completely. For more information, we recommend that you download the "EPA Guide to Mold and Moisture" from our Resource section of our website. If you have any questions or need help in dealing with mold, give us a call. We're here to help 24 hours a day, 7 days a week.