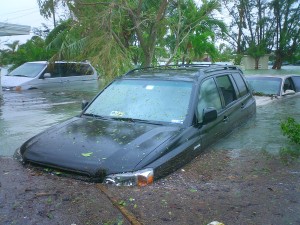 Are you located in the Milwaukee area and have a water damage clean up and repair emergency, and need help fast?
Call Marathon Property Restoration Now We're Ready and Standing By!
888-633-4495
When you have an emergency, Marathon professionals are on site right away.
We pride ourselves on our prompt response time and service guarantee.
Marathon Property Restoration are your go-to local experts in water damage and flood damage clean up, restoration and repairs.
Marathon professionals are trained and certified to the highest standards in the industry.
– Water Removal
– Fire Damage Restoration
– Mold Mitigation and Remediation
– Biohazard Remediation
– Disaster Clean Up Services
When water is on the move, timing is critical!
24-hour Emergency Disaster Clean Up.
Call Us Now – We're ready and standing by!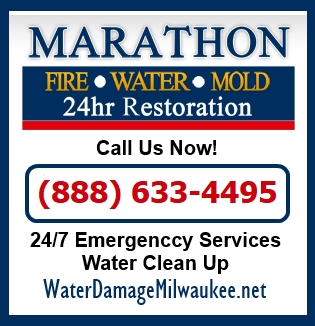 With over 30 years of experience in property mitigation and restoration, Marathon Property Restoration has earned our reputation as one of the best restoration companies in Wisconsin.
We do more than clean up after a property disaster.
In response to every emergency, we provide a combination of exceptional property mitigation services delivered with an equal degree of compassion.
We help rescue homes.
We put businesses back on their feet.
We help you get back to your life.
Trained and certified to the highest standards in the industry, Marathon professionals respond immediately – 24 hours a day, 7 days a week – to mitigate loss and meet every challenge with professionalism, reliability, compassion and respect.
Our recovery and restoration process is aimed at property and people.
Recognizing that water damage causes a devastating setback to families or businesses, we do whatever it takes to give you back that sense of security you're used to with minimal disruption.
We are a water damage repair company you can rely on to minimize the impact of flooding and water damage.
Marathon Property Restoration Experts offers the following services:
– Fire Damage Restoration
– Water Damage Restoration
– Flood Damage Restoration
– Mold Remediation
– Mold Inspector
– Mold Inspection And Testing
– Biohazard Cleanup
– Hoarding Cleanup
– Specialty Services
When you want the experienced experts at Marathon Property Restoration.
Call now for emergency service – every minute counts!
Don't wait … Call us now!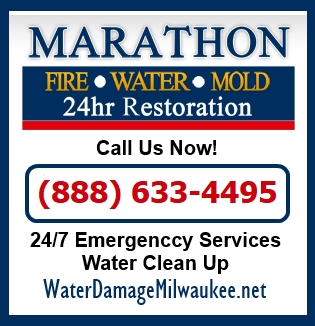 What cities and zip codes in and around Milwaukee, WI do we service?
Marathon Restoration Experts Provides local 24-Hour Disaster Emergency Response Services throughout the ENTIRE Milwaukee Area.
All property restoration companies require dedicated, hard-working, experienced crews.
We honor all of the amazingly talented men and women in our industry!
And we salute and thank you for visiting our website and taking the time to read this blog post!
As a courtesy and for fun and interest, we like to share various newsworthy items with our visitors that we hope you'll find useful and entertaining.
So please browse below and read through our selection of news articles, videos, and social buzz to get a look at other related news and topics surrounding our industry.
Enjoy and thanks again for visiting our site!
Water Damage In The News:
Meriden Record-Journal

–

12 hours ago

WALLINGFORD — After months of holding services at the Hungarian Club, the town's Hungarian Church recently reopened after burst pipes …

Richmond, Va (WRIC) – A faulty sprinkler has caused extensive damage to the Modlin Center for the Arts' Alice Jepson Theatre, prompting the …

Sioux Falls Argus Leader

–

Aug 28, 2015

Water seeped into Sioux Falls businesses during Thursday night's storms, leaving several stores cleaning floors and drying carpet Friday …
Tweets About Water Damage On Twitter:
Water Videos On YouTube:
6ft Man in 6ft Giant Water Balloon – 4K – The Slow Mo Guys
by The Slow Mo Guys
Tranquil Birdsong, 11 hours – Birds Chirping, nature sounds, natural sound of birds singing
Louisiana's Coastal Crisis: Oil And Water
Ultimate Water Taste Test

Water Damage info from Wikipedia:
Water Damage- From Wikipedia, the free encyclopedia
The examples and perspective in this article may not represent a worldwide view of the subject. Please improve this article and discuss the issue on the talk page.
Interior of part of a damaged home in New Orleans after Hurricane Katrina.
A smaller and more minor water spot caused by rain water leaking through a roof.
Water damage describes a large number of possible losses caused by water intruding where it will enable attack of a material or system by destructive processes such as rotting of wood, growth, rusting of steel, de-laminating of materials such as plywood, and many, many others.
The damage may be imperceptibly slow and minor such as water spots that could eventually mar a surface, or it may be instantaneous and catastrophic such as flooding. However fast it occurs, water damage is a major contributor to loss of property.
An insurance policy may or may not cover the costs associated with water damage and the process of water damage restoration. While a common cause of residential water damage is often the failure of a sump pump, many homeowner's insurance policies do not cover the associated costs without an addendum which adds to the monthly premium of the policy. Often the verbiage of this addendum is similar to "Sewer and Drain Coverage."
24-hour Emergency Disaster Clean Up
Call Us Now – We're Ready and Standing By!